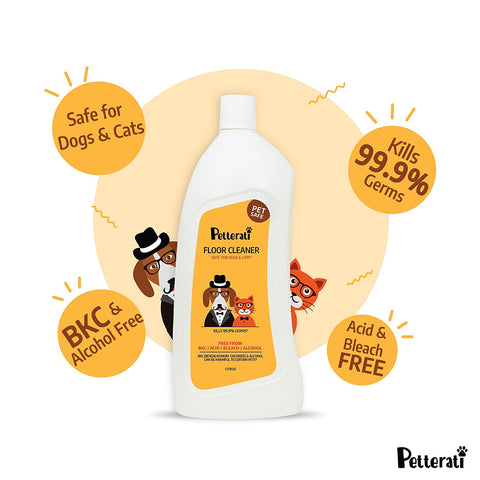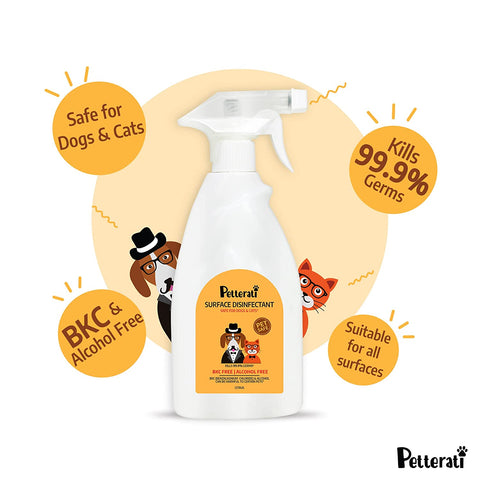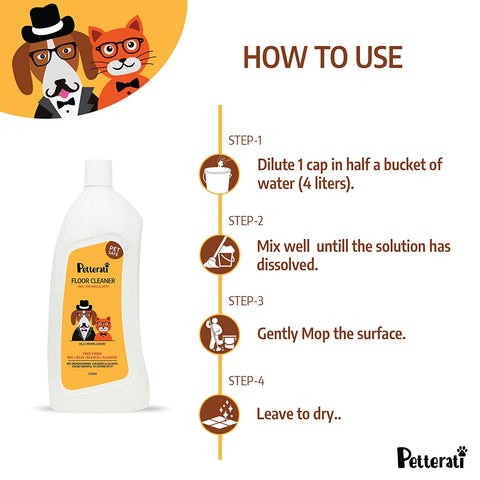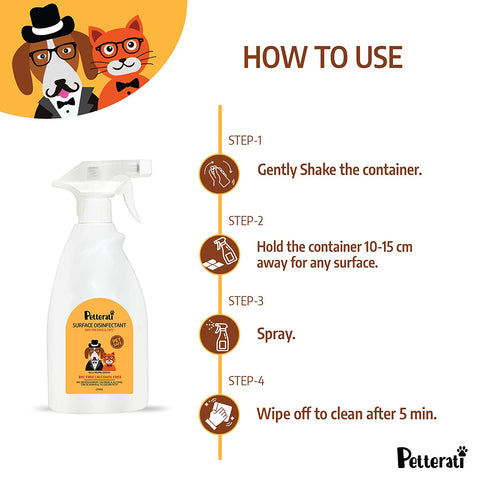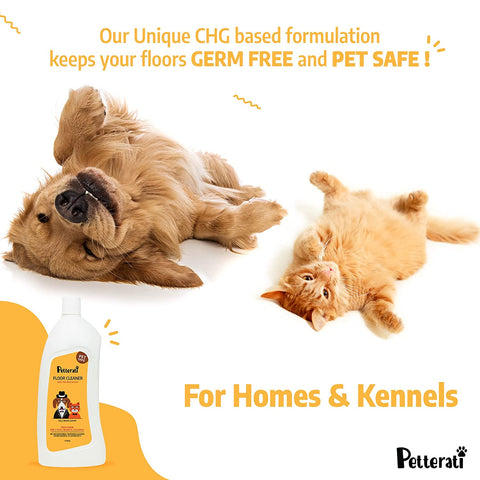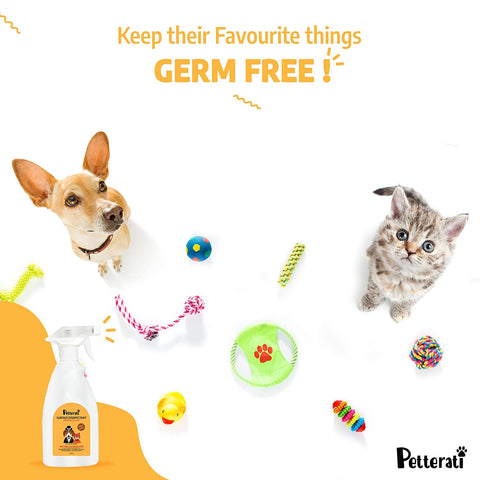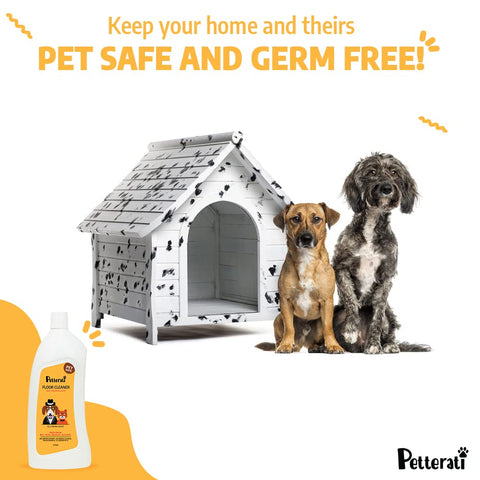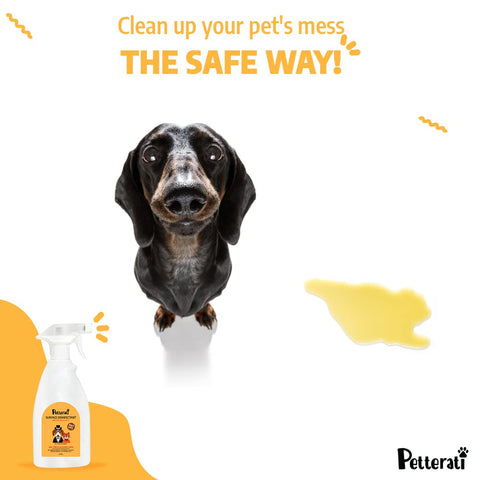 Petterati Floor Cleaner Citrus and Surface Disinfectant Citrus
Rs. 665.00
Rs. 948.00
you save Rs. 283.00
Pet Safe - Our unique CHG-based formulation is completely safe for both dogs and cats while being effective at killing unwanted germs from your floors. Suitable for all surfaces.
BKC & Alcohol-free – BKC (Benzalkonium Chloride) & alcohol, found in everyday cleaners are known to be harmful to dogs and cats. We are 100% free from both BKC & Alcohol.
Kills 99.9% of Germs - Effectively kills 99.9% of all harmful germs while being completely safe on your pets, leaving your floor a safe place for your furry friends to lie on
Fresh fragrance - Carefully selected fragrances keeping your pet in mind. Our hand-picked citrus fragrance leaves your floors smelling fresh and your pets undisturbed".
Surface Disinfectant: Gently shake the container. Hold the container 10-15cm away from any surface. Spray & wipe it off to clean after 5 min. Best used for cleaning household items, pet toys, and pet messes".