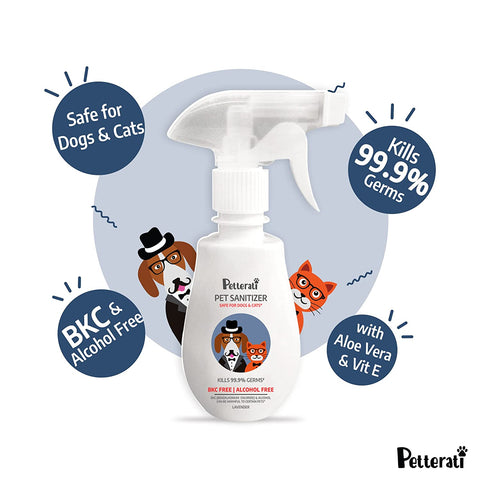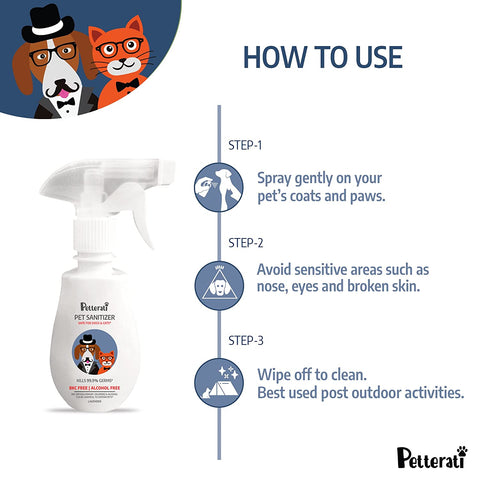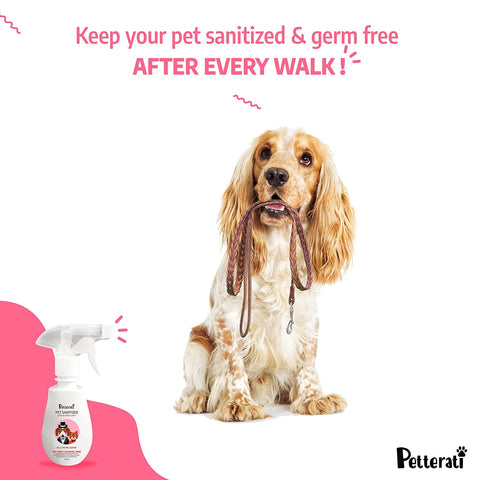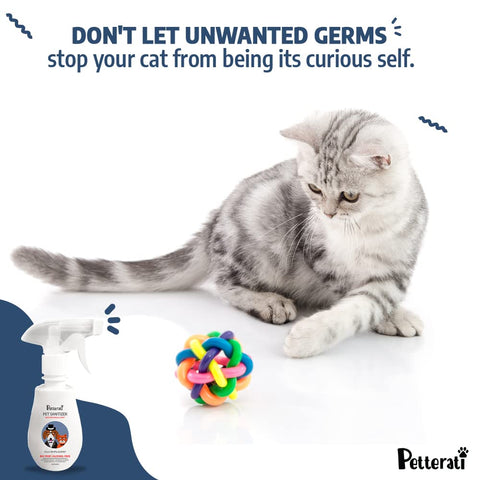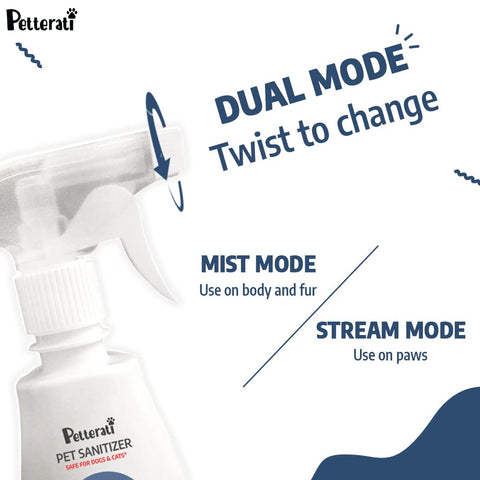 Petterati Pet Sanitiser Floral and Pet Sanitiser Lavendar
Rs. 420.00
Rs. 598.00
you save Rs. 178.00
Pet Safe - Our unique CHG-based formulation is completely safe for both dogs and cats while being effective at killing unwanted germs from your pet's fur and paws.

BKC & Alcohol-free – BKC (Benzalkonium Chloride) & alcohol, found in most other pet sanitizers are known to be harmful to dogs and cats. We are 100% free from both BKC & Alcohol.

Added Benefits – The added benefits of Vitamin E and Aloe Vera make this sanitizer gentle on your pet. Every spray leaves your pet's fur & paws germ-free, soft, and moisturized.

Kills 99.9% of Germs - Effectively kills 99.9% of all harmful germs while being completely safe for both dogs and cats, leaving your pet safe and secure for endless hugs and cuddles.

Usage - Spray it gently on your pet's coat and paws. Avoid sensitive areas such as the nose, eyes & broken skin. Lastly, wipe off to clean with a tissue or a cloth. Best-used post-outdoor activities.