Certification
The world of "pet safe" is not just a trend; it's a commitment to the well-being of our beloved companions.



IFRA Certified Fragrances


Get easy options to pay for your order.
Get 10% OFF on every order.
Customer Reviews
Pet Parents Love Us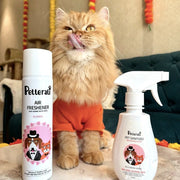 Parun Sharma
Excellent product!!
Great air freshener. it has a good fragrance that makes surrounding aromatic. it is suitable for houses with pets.
Sandeep Kumar
Fabulous!!!!!
Good quality product. fragrance is super. I like thank you Petterati Air Freshener.
Vaibhav Thakur
Nice product.
Good sanitizer for pets. It has the fragrance of lavender which is soothing for both pet and their owner.
The fragrance of the product is perfect. There could be inner seal inside the lead to avoid misuse.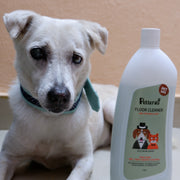 Bharathi
Purchased Floor Cleaner
Pearly often gets itching; she didn't have dandruff or ticks. So, I thought of trying this floor cleaner after seeing in Instagram. I am so glad I did, now her itching has controlled a lot.
🐕 Get Flat 10% Discount On Your Order.
Enjoy Free Shipping All Across India.