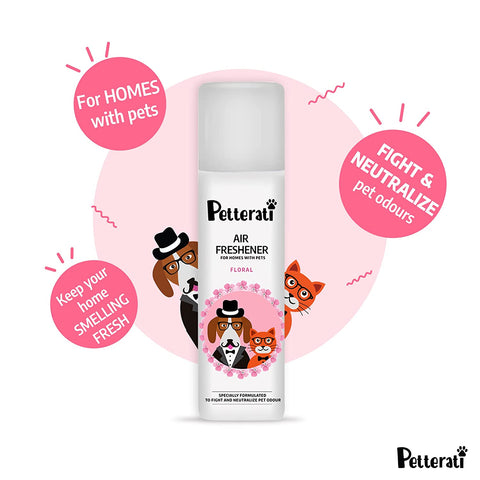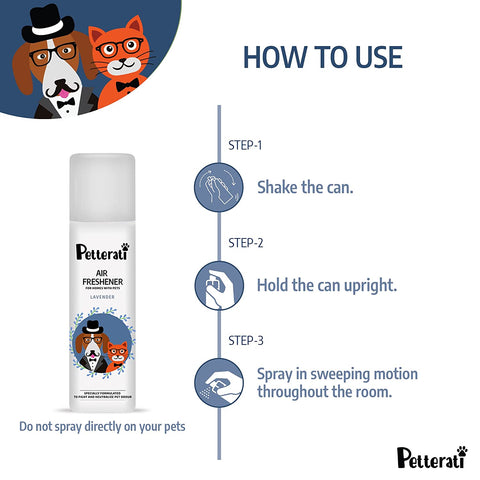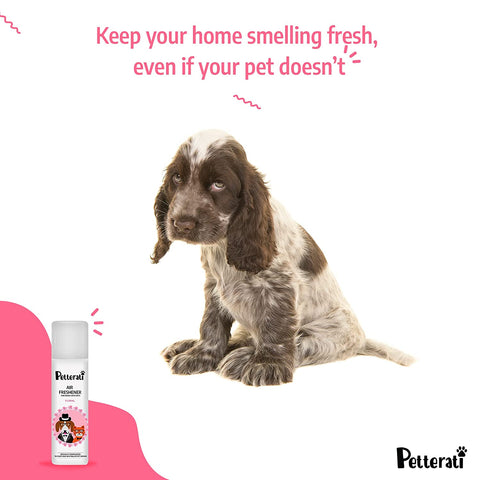 Petterati Air Freshener Floral and Air Freshener Lavender
Rs. 418.00
Rs. 598.00
you save Rs. 180.00
Pet Odour Neutralizer - Specially formulated to fight and neutralize unwanted pet odors in your home, office, and cars. Keep your surroundings smelling fresh and odor free.

Pet-focused fragrance - Carefully selected fragrance keeping your pet in mind, with lavender notes that keep your surroundings smelling fresh and pleasant.

Create a relaxing ambiance in every corner of your home for you and your pet with our mild, long-lasting, and refreshing fragrance! Don't let unwanted pet odors ruin your day.

Comes in an easy-to-use aerosol can, with an easy push and spray mechanism designed for convenience. Our proprietary spray nozzle ensures even and wide dispersion, leaving every inch of your room smelling fresh.

Usage - Gently shake the can, hold the can upright and press down firmly on the nozzle and spray in a sweeping motion. Spray as required for maximum coverage. Do not spray directly on your pets.