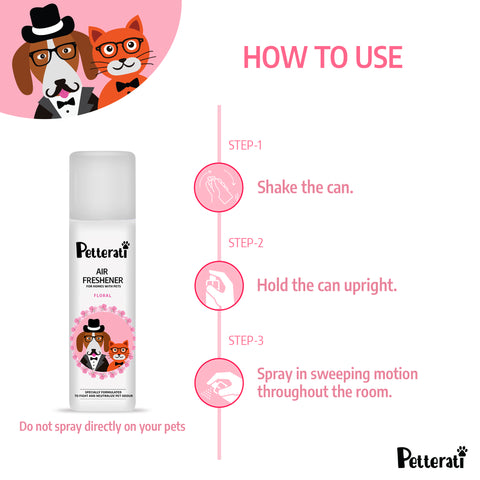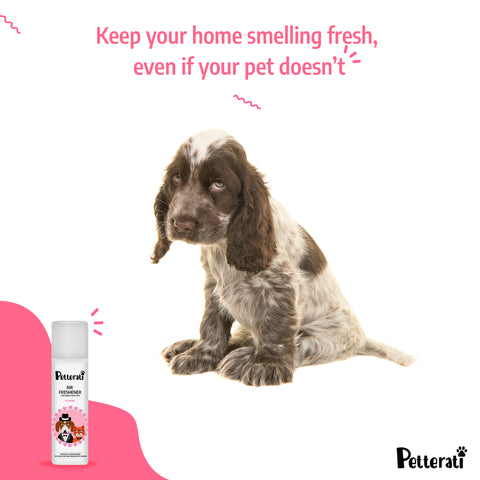 Petterati Air Freshener Floral (250 ML)
Rs. 224.00
Rs. 299.00
you save Rs. 75.00
Inclusive of all taxes
Introducing the Petterati Air Freshener, specially formulated to fight and neutralize pet odor.
Simply spray into the air, avoiding contact with your pet, and enjoy the fresh fragrance that instantly covers the room.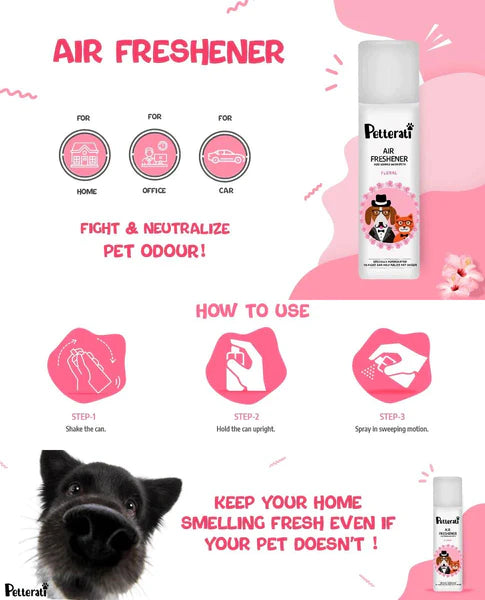 Marketed By:
CavinKare Private Limited, No. 12, Poonthamallee Road Ekkatuthangal Chennai - 600 03
Perfect Floral fragrance eliminates unwanted pet odours without leaving the heavy scent. Makes the room smell clean and fresh.
Perfect for my home with pets around. After using it, it does remove the pet odour and my room smells floral refreshing
Lightens up my rooms and my office, with excellent freshness and a lovely floral scent.
Bought its both variant of it I liked the Floral one more, this becomes my favorite scent of them all.