Petterati Pet Safe Surface Disinfectant Citrus
Rs. 261.00
Rs. 349.00
you save Rs. 88.00
The Petterati Surface Disinfectant has a unique water-based spray formula specially designed with an antimicrobial active to disinfect the surface along with a pleasant fragrance.
Suitable for all surfaces.
Kills 99.9% of Germs. BKC & Alcohol-free.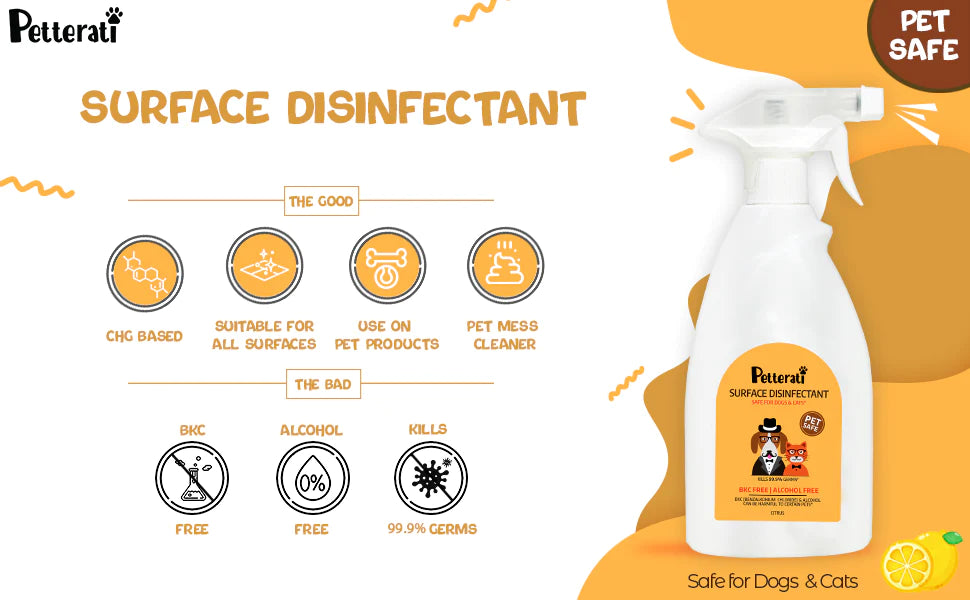 Nice to have surface disinfectant safer for pets too.
it got a nice citrus fragrance. Worth buying it.
Petterati surface disinfectant has really nice fragrances options. It kills germs and disinfects surfaces and toys easily. The best part its completely safe for your pets.
Worth buying it, cleaning and disinfecting pets toys is never been so easy, and when you know its pet safe.