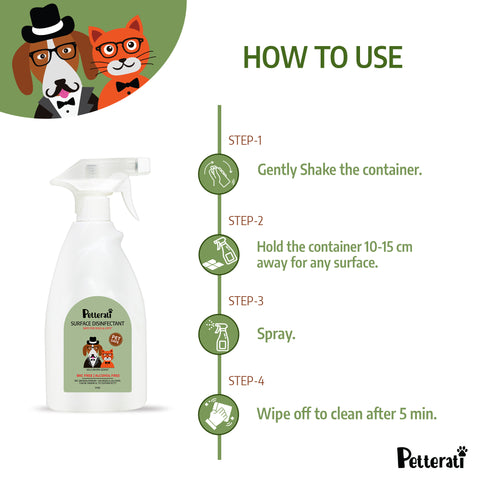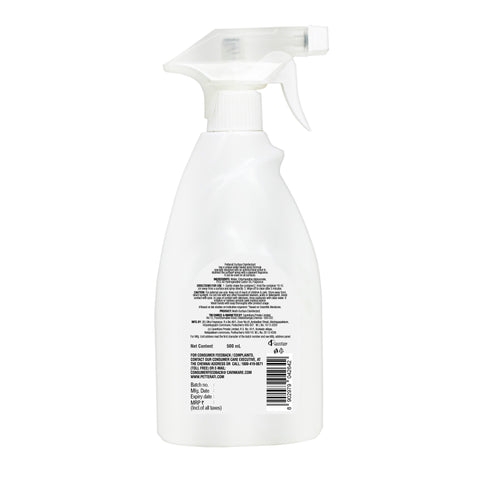 Petterati Pet Safe Surface Disinfectant - Pine
Rs. 261.00
Rs. 349.00
you save Rs. 88.00
The Petterati Surface Disinfectant has a unique water-based spray formula specially designed with an antimicrobial active to disinfect the surface along with a pleasant fragrance.
Suitable for all surfaces.
Kills 99.9% of Germs. BKC & Alcohol-free.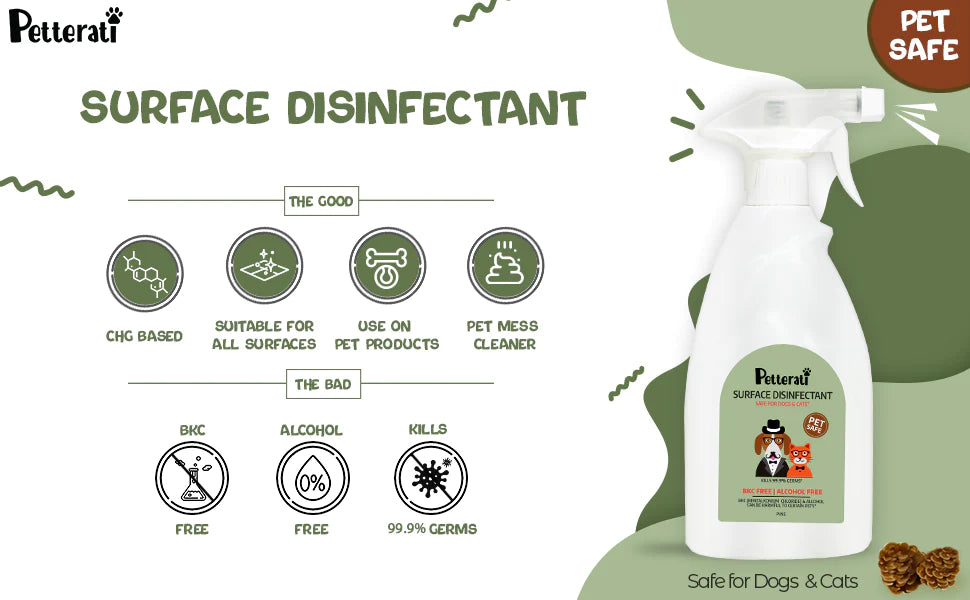 We loved the fact it's pet-safe too. Pine fragrance is just perfect, the scent is mild, not too strong it cleans nicely.
The pine scent is so good. Leaves surface, your pet stuffs, toys clean and germs free.
Great products for pet owners.
This surface disinfectants is easy to use leaving behind a nice Pine smell. Totally pet safe.
I am amazed by its pine fragrance is so mild and disinfects pet toys nicely.