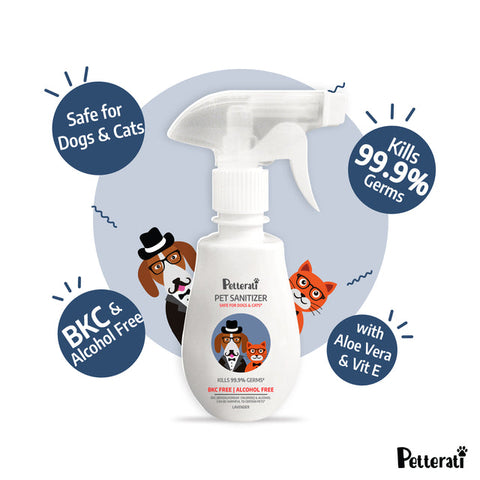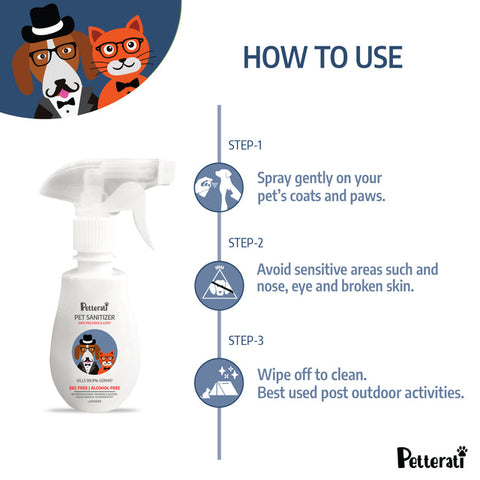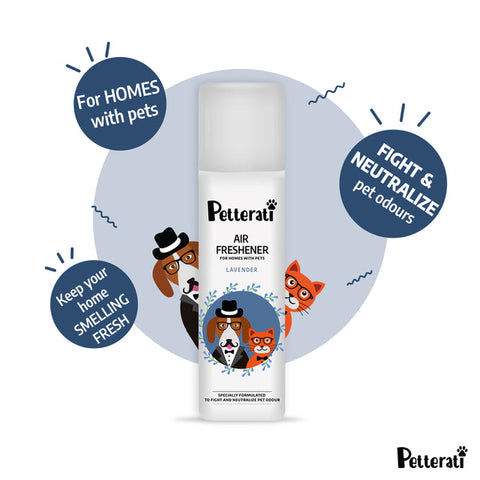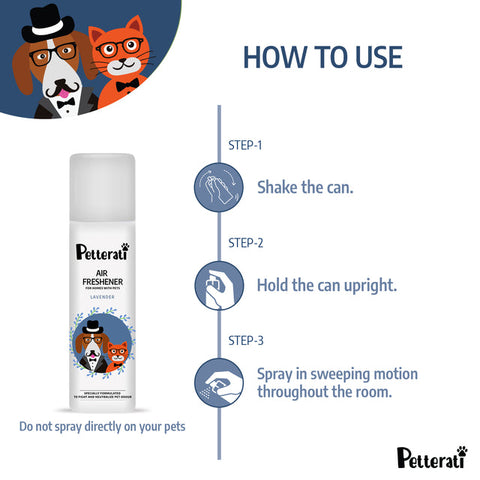 Air Freshener Lavender & Pet Sanitizer Lavender
Rs. 418.00
Rs. 598.00
you save Rs. 180.00
Inclusive of all taxes
Introducing the Petterati Air Freshener, specially formulated to fight and neutralize pet odour. Simply spray into the air, avoiding contact with your pet, and enjoy the fresh fragrance that instantly covers the room.

Petterati Pet Sanitizer, specially formulated with a BKC and Alcohol-free formulation, making this the only Pet sanitizer that is truly safe for both Cats and Dogs.
Kills 99.9% of germs. Comes in an easy-to-use bottle with a trigger pump. Simply spray onto your pet's coat and paws (avoiding sensitive areas), and wipe off to clean.