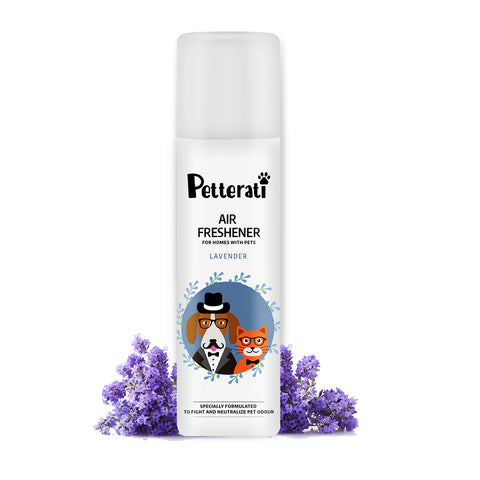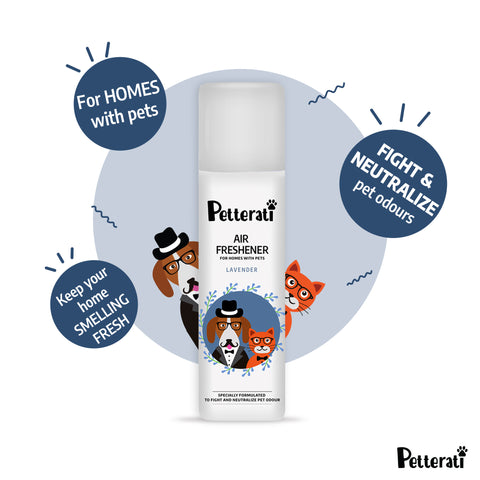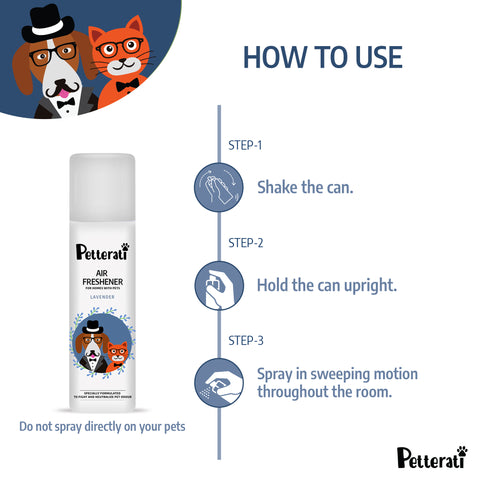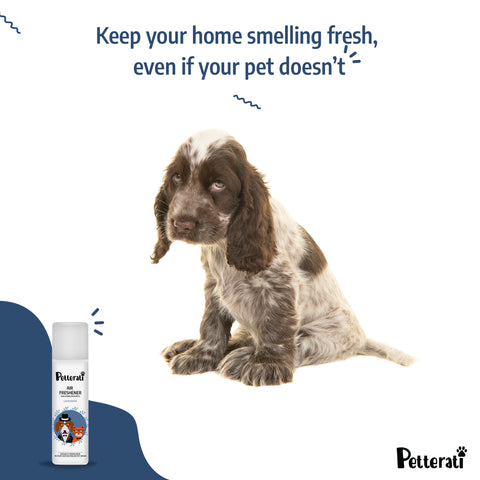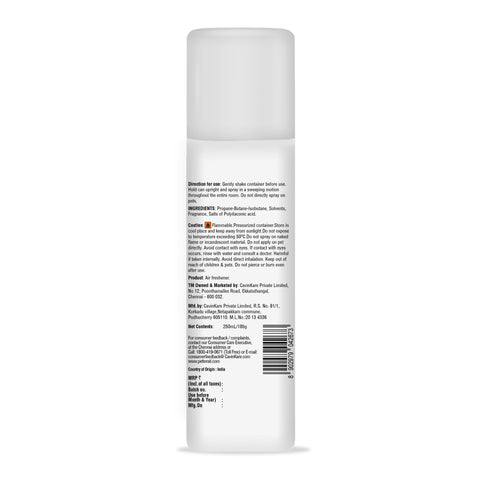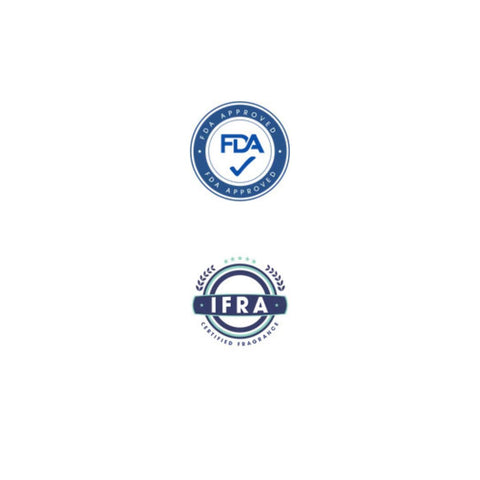 Petterati Air Freshener Lavender (250 ML)
Rs. 224.00
Rs. 299.00
you save Rs. 75.00
Inclusive of all taxes
Introducing the Petterati Air Freshener, specially formulated to fight and neutralize pet odour.
Simply spray into the air, avoiding contact with your pet, and enjoy the fresh fragrance that instantly covers the room.



Marketed By:
CavinKare Private Limited, No. 12, Poonthamallee Road Ekkatuthangal Chennai - 600 03
I love to put it in my car, it's a nice product with a nice lavender scent.
I bought Petterati air freshener lavender for my friends who had pets, they really liked the product. Which made my day would recommend this product to all who have pets around.
Nice product! I would like to buy again.
This product is worth of money! I bought Lavender fragrance it smelled really nice mild and refreshing. Now my room will smell as it should.
It arrived on time. It doesn't have a strong smell and it does neutralize the pet odors and this is just the product I wanted for my home and my car.